A quick and random selection! 🙂 Yes, there are more, but the people in this video are the only ones we could grab quickly after a recent skills training session.
A couple of quick videos
Social media comments
Sarah asked me to work online with her membership group about their presentation confidence.

This message from Norma-Jean appeared on facebook shortly after she'd attended on of my courses. It rather made my day, to be honest!

It's always nice when hosting-clients (that is, people who hire me in and then sell places at the course) send me this kind of feedback.
This is a conference presentation response. Scoring over the maximum is always flattering! 😉
Now I have to be honest here… if you can make out the names in the first tweet I'm not sure I deserve to be alongside them, but it absolutely made my week that somebody puts me in the same list as people I look up to – Chris Brogan, Daniel Pink, Simon Sinek, Todd Henry, Vanessa van Edwards, and Malcolm Gladwell!
I have attended Simon's course on "Interview Presentation" that he delivered at the University of Leeds for early career researchers.
Myself, as I scientist, have made hundreds of presentations. I received plenty of feedback from supervisors, but it never really helped me. Attending Simon's course made a huge difference.
Not only the content (what some might call "top tips") but the form (how to take the audience through your slides) were excellent. Simon is an engaging speaker that gives you the extra confidence boost needed to get ready before an important presentation. I highly recommend any company/university to invite him!
If you're serious about upping your speaking game then Simon is the man to help you! I was really impressed with Simon's…
… if you're like me and have a lot to say but a short time to say it then this saves you a huge amount of time, faffing and procrastination.
Working with Simon on a one-to-one basis has just helped my confidence so much and stopped me stressing so much as he makes it all just seem so much easier but he cuts to the chase – there's no messing around and you can achieve a lot in a short time…
I worked with Simon this summer to prepare for a pitch event in front of more than 500 investors. Simons's gift comes in his ability to go so far beyond simply teaching you how to stand and speak, he also teaches you how to think. As a startup founder, getting people to listen to you and take you seriously is one of the greatest hurdles we face. His guidance helped me convey my message in a truly powerful way.
Simon's tuition not only allowed me to excel at the event but now forms the bedrock of every presentation, pitch and call I make. Working with him was one of the most formative experiences of my startup journey and I could not recommend him enough to anyone!
I've had opportunity to hear and see Simon speak online and in person. Suffice to say, he smashes it every time. He's incredibly engaging in the way he draws you in, moving around comfortably and energetically, allowing you to go along with him, pause and take in what he's saying, and really pack a wallop with the sheer quantity (and quality) of insightful, useful and downright actionable stuff he loads you up with.
Not many can pull off this kind of speaking where you're ready to rush out and put into practice what he talks about, but also just want to just stay and listen to him talk even more! Can't recommend him enough.
Simon is an authority on presentation skills.
I love the energy and passion he brings to the task evidenced by his online presence (twitter, blogs,etc) and also talking in person you can see he is the genuine article.
His blog is a treasure trove of good ideas and simply explained concepts for great presentations.
Highly recommended with a great sense of humour to boot!
Simon is easily the best speaker I have seen on the topic of presentation skills and one of the most entertaining speakers I have seen for a long time. Content is clearly presented and easily recalled once the event is over. Book to see him now, you will not be disappointed.
… I came away feeling like I can be bolder and braver in the opportunities I put myself forward for, because I know how to manage my nerves and develop a greater sense of confidence. A huge thank you to Simon for such a useful and insightful session. Absolutely brilliant!
Having delivered training sessions for 20+ years, I wasn't sure what Simon's Presentation Design Pack could add in. The truth is it has added huge value.
Bringing a new structure for creative thinking, then bringing all that together using a brilliant process to a finished result that is even more exciting to deliver. Having to now design webinars, means it's being employed weekly.
Thank you Simon
** OOOOOZES PROFESSIONALISM** Simon knows his onions, is incredibly experienced in life, has had a diverse career BUT the main stand out thing for me is…Simon tells you straight.
Simon can get you and your presentation firing on all cylinders and if you're going to be delivering to your team, sharing knowledge with prospects or giving a talk, you need this direct feedback..
… His love of his family and friends makes Simon so relatable and he is a true gent…
I first met Simon when I gate-crashed a one-day course he was delivering…
Simon is a brilliant trainer and had me engaged for the whole of the day. I gained a first-class degree 2 years later because of Simon. I applied what Simon had taught me and was able to present with great effect. I gained very high marks – which boosted my written work and I even represented the university in The Greggs Marketing Challenge (something I would never have dreamed of before). I couldn't have achieved any of that without Simon…
…If you of any of your team need to present anywhere and in front of anyone – go to Simon for support. If he runs one of his open-courses – book your place as you will not be disappointed. I owe a lot to you Simon – thank you.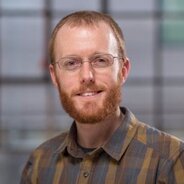 I have attended a number of presentation skills courses given by Simon and they have, frankly, made all the difference. The initial course I attended was primarily voice coaching. This has had the largest effect on my style — in particular, people can hear me during a presentation now.
The following sessions have helped me think about how to tailor the content I want to present to the needs of the audience.
I had the privilege of attending one of Simon's presentations 'The Science of Presenting'.
WOW – at last … someone who has the expertise to identify how to present so people not only listen to you, but also remember what you say. Not only did Simon tell us, he visibly demonstrated the 'how' in the way he presented.
If you're looking for an expert in presentation skills and want to know why things work and why they don't – Simon is the first person to call. Absolutely outstanding presentation, filled with good tips and practical ideas you can apply immediately. Thank you Simon!
---
Note: Joy was the President of the Professional Speaking Association of UK & Ireland and sadly recently died. She's really missed, as she was lovely, kind, compassionate and a genuinely good person.
… Simon was hired by our University to help me and the rest of my group, to not only achieve this task, but to exceed expectations. Let's just say, we managed to do both, incredibly well, thanks to Simon.
Simon guided us in every possible detail, from the colour of the slides, to the writing, intonation breathing techniques and gestures. He revolutionised our pitches to be unique, streamlined, professional but most of all, memorable.
He taught us how to SOUND like it was a piece of cake, a friendly chat, not rehearsed or scripted, although we had worked incredibly hard on it.
I am so happy to say, it 100% worked. The desired outcome was, of course, to be swerving in meeting invites, opportunities and investor talks right after the pitch, all of which were achieved. It's crazy to think how a mere three minutes can change your life, wouldn't you want to make those three minutes as perfect as possible? Then Simon is without a doubt, the right person for the task.
What a pleasure it was to work with Simon.
I needed an external set of "expert" eyes on a keynote I was putting together and Simon went above and beyond what I expected and gave me so many valuable tips and tricks to tune up the keynote into something that's SO much better than before.
Highly recommend working with Simon to anyone who's looking to improve their speeches and presentations!
I recently attended Simon's course Presentation Genius. My first impression was WOW!!!
Simon is articulate, knowledgeable and extremely engaging. The content was thought through, well-defined, relevant and thought provoking. It immediately made me rethink how I create presentations, to ensure I get my message across succinctly, whilst being fun and meaningful.
I would attend any and all courses and presentations delivered by Simon, as I learnt bucket loads, from start to end. The humour was an added bonus. I would highly recommend Simon for any speaking, presentation and training engagements. His value-add is immeasurable
---
Are your presentations "okay on the day" but don't have an impact? Adding stories to your presentations will make the biggest difference, helping you really engage with your audience. But not sure how to get started?
This will close in 23 seconds